IBA (Igniting Business Agility) academy enables the participants to master the skills that will help them design customer experiences in a better, more successful and efficient way.

Growit Agile is committed to enabling organizations to maximize their potential by introducing and implementing agile practices and prides itself in comprising the biggest team of agile practitioners in Serbia that is focused on business agility across the industry spectrum. Their portfolio includes, but is not limited to working with many IT, pharmaceutical, telco, insurance and FMCG companies. From creating and implementing a variety of unique tailor-made trainings for their clients with focus on building a more agile culture, to providing mentorships and coaching agile teams within companies, Growit has been successfully promoting agile practices, thus helping a number of companies remain relevant in the ever-changing market.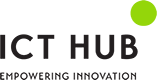 ICT Hub comprises a team of individuals dedicated to empowering innovation, both in smaller business systems that are fighting for their market place, as well as in corporations that are making significant efforts to improve their current industrial positions. Through a series of educational, mentoring and consulting activities, all aimed at building and strengthening the community inspired by innovative actions, ICT Hub provides professional support in strategic approach to innovation, improvement of the organizational culture and development of technological entrepreneurship, both to partners in Serbia and the region of SEE.